6 tags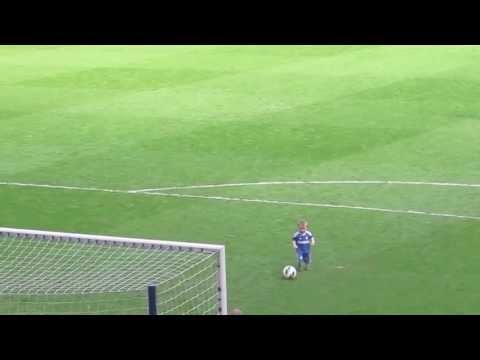 7 tags
Watch
We Got Game: The Golden Age of Irish Basketball. Some American basketball players bring their skills and knowledge of the game to an unexpected place. Very well made and entertaining doc and its always good to see how sports can be a part of breaking down cultural divides.
6 tags
5 tags
Lets All Hate Toronto
Toronto's awesome international documentary festival Hotdocs starts this week. Check out this one from their collection… "If there's one thing that truly unites Canadians it's our national pastime of bashing Toronto." After shooting 'One World Cup' I have a new found appreciation for the old Tdot. I no longer consider it a big grey grid, no...
9 tags
Historical Football, most badass sport of them all
5 tags
Watch
I beat Mike Tyson… just kidding actually the guy in this doc did though.
9 tags
Watch
Yesterday Lionel Messi broke a world record for most goals scored in a single calender year. He has scored 86 from the period of January 2012 to December 2012 and he still has 3 more games to go before the new year with FC Barcelona. Update: Messi ended 2012 with 91 total.
10 tags
Watch
'Team Spirit' is a short documentary by one of my most favourite filmmakers Errol Morris about die hard sports fans. "Its not crazy, its sports."
10 tags
Watch
Presenting the 'One World Cup' feature documentary teaser trailer #2! This one has a different sort of vibe and angle, its more about themes of multiculturalism that are in the movie. I added some text to describe the basic idea and some fresh new music I made. I hope you like it! The first was more about the World Cup itself, how popular and exciting it is to so many people world wide.They...
5 tags
Watch
Very engrossing documentary about a simple referee's drastic mistake leading up to the 2010 FIFA World Cup in South Africa.
7 tags
Watch
A couple Polish fans took the security for a run before World Cup qualifiers against England. Game was postponed.
5 tags
Watch
4 tags
6 tags
Watch
Check out Senda, the fair trade soccer company. An excellent example of not only what the game can do to make people's live's better but what people can do to change the game for the better. http://www.indiegogo.com/sendafilm?a=414407
11 tags
6 tags
Watch
Related…The Vice Guide to the Olympics. The 4 part series is worth a watch. Humorous and eye opening…
7 tags
Watch
Its official, this documentary has a website and a trailer! Its more of a teaser but there is lots where this came from. www.oneworldcupdocumentary.net
5 tags
Watch
The "Unofficial anthem of all European football events." Read some of the comments on Youtube, this track has been comendeered by legions of soccer fans (ahem FOOTBALL fans). Jack White of The White Stripes responded to the popularity of the song, "I am honored that [they] have adopted this song as their own… Nothing is more beautiful than when people embrace a melody and...
3 tags
5 tags
Russia World Cup Champions! →
BEACH World Cup Champions that is, which is even more amazing. Top Ten Goals from the tournament… some high flying stuff,
Kicking It, The Homeless World Cup
Just another good example of what this sport means to people and how it can be used to help the world be a better place to live in.
Leone Stars
Leone Stars is a documentary currently in production about a group of young men who were left as amputees after the civil war in Sierra Leone and are now struggling to over come this hardship through playing soccer… not only amongst themselves but against the entire world. They have been travelling to international tournaments for amuptee soccer teams AND winning but most importantly...
A Football Tale
On the second day of shooting, while at the Football Factory, I happened to meet a few guys making similar sort of documentary of their own. Over the next few weeks we kept running into each other at the same places covering the same stuff. Eventually we started talking more about our projects and they gave me some valuable tips on some great locations in the city to shoot. I was making this...
Update: Summer 2011
Its been about a year now since I wrapped shooting for this documentary. I've had some downtime away from it allowing me to digest the footage and focus on other things I've had to put off since starting the film. I have a new personal website in the works plus lots of music and video, it will all be finished soon enough. I've been slowly going through all the video I shot...
The World Cup in Toronto
View wc in a larger map This is a map of all the places that I shot in throughout the games, I think I got most of them. Click on the markers to see the names and zoom out a little to look around. Next World Cup you will have no excuse not to be able to find somewhere to watch a game. *There are still a few more I'll be adding as I look through the video.
Manchester United vs Celtic FC at Skydome
Manchester United kicked off their world tour here in Toronto against Celtic FC and I made sure I got a good seat right behind the bench. They were missing a few top players, namely Rooney who was probably laying low after England's uneventful World Cup run. It was however extremely great to see long standing United members like Giggs, Scholes and head honcho Sir Alex Ferguson up close. Loud...
Espainia!
Spain are now world champions. Netherlands had an awesome tournament but there can only be one winner and Spain deserve it. In a way I just spoiled the ending of the documentary but it's the journey that counts, not necessarily the final destination and the film will still hold many surprises. This World Cup will be unforgettable for me. I had a great time but I never really got to sit...
Its just getting good...
We are now heading into the semi-finals with the top four teams in the world in no particular order being Germany, Spain, Holland and Uruguay. Its just getting good and already its been amazing. One thing I noticed about the England games is that they were the only ones where the singing actually drowns out the incessant buzz from the vuvuzela. Sounded like a good old fashioned football match...
CBC World Cup Coverage
If you are in Canada and haven't noticed already the CBC has a tonne of content available online from live coverage, full games on demand, highlights to a variety of features. Here are a few, The Beautiful Game, some sweet footwork. Top 10 Goals, so far. Close, some missed opportunities. From the last week, Suarez hand ball and aftermath, oh the drama. Netherlands eliminate...
Free Stuff
So I've picked up a few things in the last few days, free stuff is always good. Minus the drinks and complimentary meals that have been provided by my kind new friends its all just promotional things for companies but whatever. A few soccer balls, some Jager shwag, free coke (in bottles shaped like soccer balls no less, not shown because I neglected to save one of the 8 I drank) and my...
Soccer's Lost Boys
Full documentary from Vanguard on exploitive agents and the soccer industry in Africa. Seems like a constant struggle between the love of the game and the love of money.
So far ...
So far I'm shooting lots of video and visiting many different bars and restaurants, eating good food and drinking good drinks. I've met many people from all over the world in the last week and they are being very generous and cool. I'll be posting a map shortly of all the places that I've shot in and of course everyone who's helped me out will get mentioned once this...
World Cup time!
Tomorrow I go to battle. Actually I'm just going to go watch a couple of soccer games but I have to get up at like 8 so that's pretty bad. Toronto rocks. I've already seen a lot of the city after a week and will be seeing even more over the next month. The flags and banners are out in force and dozens of bars and restaurants are making special plans to host screenings....
Hooligans - The Untold Story
Kick back and watch this intense doc on hooliganism during the 2006 World Cup in Germany. Its like a primer on urban warfare or something. Fortunately there probably won't be as much of this going on during this World Cup, but I'm sure a few people will be thrown in the back of a paddy wagon.
"Do I Not Like That"
The 1994 World Cup, hosted by the USA, was probably the first World Cup I can clearly remember. But glorious England… was not there. This candid documentary follows manager Graham Taylor and the English team's perilous journey. The line "Do I not like that", uttered by Taylor during a play leading to another goal against, subsequently became a notorious one liner. I think that's actually a...
1 tag
The World Cup in Toronto
During the 2010 FIFA World Cup in South Africa, a documentary was shooting on the streets, amongst the fans and hooligans, capturing every moment… from the other side of the planet. In one of the most culturally diverse cities in the world, Toronto Canada. No the film will not be called "World Cup Documentary" or "The World Cup in Toronto", I have a few names that I am thinking of but they...